How to Make Money by Affiliate Marketing Online.
I do a few work at home jobs, and I am going to explain how to make money by Affiliate Marketing online, which happens to be my favorite. It is easy and extremely inexpensive to set up and operate. Matter of fact you can operate 3 affiliate marketing websites for less than $53 per month.
What is Affiliate Marketing About?
Quite frankly it is the easiest way to make money online because once it is set up there is very little you have to do to operate it. Because of this many affiliate marketers, myself included, have more than one affiliate marketing website providing multiple streams of income.

The process of how affiliate marketing works is as simple as the definition given on Google by Wikipedia above. So with that in mind let me give you an easy to understand step-by-step process of how it works. In this example below I will be marketing Air Jordan Basketball Shoes, since I know a lot about them.
1. I write about my interest in Air Jordan Basketball Shoes on my website, describing what I know
2. I write reviews and my opinions on the various kinds / models of basketball shoes
3. Through the use of SEO (explained below) I get my website content ranked in Google
4. People do a search on Google for Air Jordan Basketball Shoes and click on my website link
5. They read my reviews, like what I have to say, and click on the Foot Locker product ad link
6. That link takes them to the Foot Locker Shopping Cart to pay for the basketball shoes
7. They make the purchase and Foot Locker ships them the Air Jordan Basketball Shoes
8. Foot Locker then pays me a commission on the total amount of that order
And that is the simple process of how to make money online using affiliate marketing. There is no need to buy or sell any products, nor do you have to deal with the customer. Everything is handled by Foot Locker, or any other company you choose to affiliate with. Once you set up your website, it works for you 24/7/365.
Set Up is 1…2…3…Create!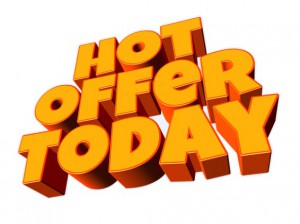 Though there are many ways to make money online, the only way you can earn enough is by having your own affiliate marketing website. However too many people shy away from this realization and are always looking for something quick and easy or the hottest offer at that time. This is called SOS, Shiny Object Syndrome.
The problem with people that are seeking SOS is that until they stop seeking it, they will never succeed with any kind of online marketing business. Affiliate marketing online is a One Billion Dollar per year industry operated mostly by individuals that really work from the comfort of their own homes.
Setting up your own affiliate marketing website is so simple anyone who can do it! Just think of a name, type it out, choose an overall look of the website, and click the computer mouse button. Your website will be fully programmed and hosted within one minute. It truly is that easy and I will tell you where you can do this in just a bit, but first more on how you can make serious money in affiliate marketing.
Get Your Slice of the Money Pie!
When you have your own website, the potential for making money online more than doubles in the amount of opportunities. The reason for this comes from the knowledge you gain from the building of your own website. With today's technology in the form of WordPress website builders, creating your own website is super easy without learning any kind of programming.
Being that the bulk of the money being made in affiliate marketing every year comes from online sales, the only way to get a piece of the money pie is with your own website. All legitimate affiliate marketing programs are free to join but you first need a website or blog to participate.
As you can see in the above image from the Foot Locker Affiliate Program details page, it tells you how to become an affiliate. All of these large retail companies will let you join them for free but only if you have a website that they can review and approve so you can display their advertisements. Now that you know how easy affiliate marketing is to earn a lot of money, here is how you can get started like I did.
How Can I Learn Affiliate Marketing?
Though there are a few online courses available, there is only one that I have found that offers you EVERYTHING you could possibly need to get up and running. Their monthly membership for everything is less than the cost of filling your car up with gas twice a month. They even offer you a yearly membership that comes out to roughly 98 cents per day!
You will get the most up-to-date training in affiliate marketing, as well as how you can make a full-time income from the comfort of your home office. All you need to participate is a computer, an internet connection, and a desire to learn the ins and outs of making money online effectively.
The name of this online training community is Wealthy Affiliate and they have been in business for 10+ years, helping to create the success stories of tens of thousands of online entrepreneurs. They will not only provide you with an easy way to build your own website from scratch without programming it, but will also provide you with the latest in SEO (Search Engine Optimization) so you can rank high in Google.
As seen in the above graph, within the past 10 years affiliate marketing has been doing quite well. There was a slight decline right around 2009, mainly due to the economic crisis of that time, but as of 2014 has maintained a steady interest. Part of the steady trend has been fueled by the successful creation of future affiliate marketers from Wealthy Affiliate.
Passive and Residual Income
From the training you will get at Wealthy Affiliate you can earn both passive income and residual income. Though both are pretty much the same, there is one big difference, see below. Regardless of that difference, both are forms of income that YOU WANT to achieve to gain financial independence.
PASSIVE INCOME is an income received on a regular basis, with little effort required to maintain it. It is closely related to the concept of unearned income. RESIDUAL INCOME (also called Recurring Income) is a set amount of income that continues to be paid on a predetermined schedule. Though both are quite similar, residual income can become passive over time but passive income cannot become residual.
Learning how to make money by affiliate marketing online has been a real blessing for many people. Many of us have plenty of information we can share, and make money on that info at the same time. How many other jobs do you know of that can pay you indefinitely for the things you write about?
And while you are thinking of the answer to the above question, ask yourself these questions too. Do I want to continue working for someone else for the rest of my life? Or do I want to create my own online business now in my spare time, so that I can go full-time within a year or two?
Do You Need Help Getting Started?
Making a decision to start something new, especially when you are unfamiliar with it, can be quite intimidating. I realize that because I went through the same procrastination phase in my decision to start my new online career in affiliate marketing. However I can genuinely say that getting started was not as difficult or as scary as I thought it would be.
The reason for this has everything to do with the fantastically easy training that Wealthy Affiliate, also known as Wealthy Affiliate University (for good reasons), offers to all of their members. Another reason why getting started was a breeze, had to do with the fact that all members are encouraged to begin their training for FREE!
Not only did I get an entire certification 50 lesson course on everything I needed to know on how to make money the correct way in affiliate marketing, but I also learned how to get my website content to rank highly in Google by learning how to do SEO and Social Media Marketing. Now that I have this knowledge I use it not just for myself but for all of you too!
I now get to sit and write in my home office and know that I will be making money for years to come for the information I type and publish on my 4 different affiliate marketing websites. Do you want to be like me and many others who get to work part-time at home for full-time income?
Do you want that peace of mind knowing that you can work whenever and wherever you want, and still get that monthly passive and residual income? Think of how great that would be! Wealthy Affiliate can help you the same way it has helped me. Does Wealthy Affiliate work? It certainly does! Give it a try for free!